04.11.2022
BOY WONG, BRENDON LIM & DIANA DANIELLE CROWNED SEASON 2 TOYOTA VIOS CHALLENGE OVERALL CHAMPIONS
Season 2's grand finale of the Toyota Vios Challenge drew to a close with the crowning of three new champions in the Super Sporting, Sporting and Promotional classes for professionals, amateurs and celebrity drivers respectively at the Sepang International Circuit.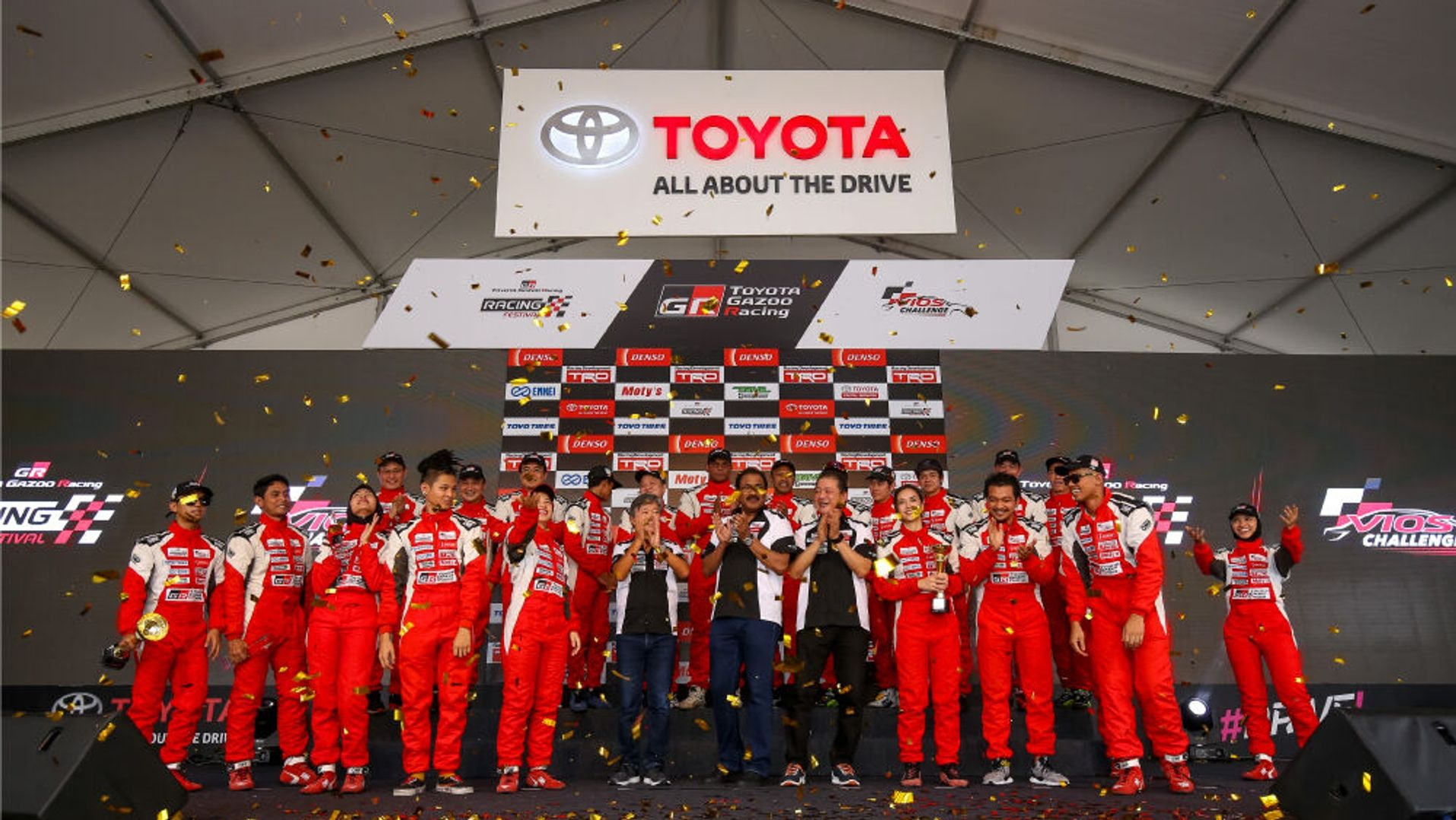 Two cautious but tactical finishes in two races over the final weekend of the season were enough to crown Boy Wong Yew Choong Season 2's overall champion in the Super Sporting Class. Leading the championship coming to the North Track of the Sepang International Circuit, ST Wangan Racing's Boy finished third in Race 1 on Saturday and cruised pass the finish line in seventh position in Race 2 on Sunday. Second overall in the championship was Kegani Racing's William Ho while Dream Chaser's Brendan Paul Anthony completed the four-round season in third overall.
In the Sporting class for amateur drivers, Tedco Racing's Brendon Lim claimed the overall championship with only a single point separating him and ST Wangan Racing Team's Eric Yong, while in third overall was Panglima City Racing Team's Kenneth Koh.
Actress Diana Danielle meanwhile, enjoyed a sterling Season 2 to be crowned overall champion in the Promotional Class, becoming the first ever lady driver to clinch the title. Finishing second and third overall were singers Aiman Tino and Akim Ahmad.
Season 2 of the Toyota Vios Challenge consisted of four rounds held in four different venues throughout Malaysia and a total of 8 races. The event opened at the Sultan Mizan Zainal Abidin Stadium in Kuala Terengganu, before moving to the Malaysia Agro Exposition Park Serdang (MAEPS) in Selangor, followed by the Batu Kawan Stadium in Penang, before heading to the Sepang International Circuit.
"It has certainly been a successful Season 2 for us, and I am pleased to say that the Toyota Gazoo Racing branding has generated tremendous amount of awareness. We look forward to continuing with this initiative as long as possible in Malaysia," said UMW Toyota Motor Deputy Chairman Akio Takeyama.